Massage is an amazing tool that will help your body relax and recover from every day stresses and long term wear. Massage is an excellent complement to chiropractic visits and we would encourage you to see how it can help improve your health and well being.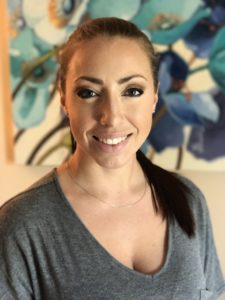 Kahla has six years of experience as a trained, licensed massage therapist. Her background includes sports massage, and she has worked with a number of professional athletes. Kahla is formally trained and certified in prenatal massage.
Growing up, Kahla trained as a dancer and was a professional dancer for the Washington Wizards. Her interest in muscles and the human body led her to a career in massage, where she excels at working with clients on body work ranging from relaxation to deep tissue and sports massage.
She offers:
– Relaxation Massage (Swedish)
– Deep Tissue
– Prenatal
– Focus Massage – to relieve specific tension areas
– Sports Massage
When she is not working, Kahla enjoys physical activities like going to the gym, and hanging out with her dog and exploring the great outdoors.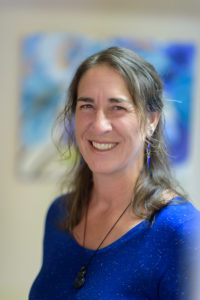 After achieving her degree in Physical Education from San Diego State University, Cheryl began studying massage therapy in 1993 at the International Professional School of Bodywork in San Diego. She spent several years working with Chiropractors and in Wellness Centers and then moved on to work with lymphedema and cancer patients. She moved into a role teaching massage theory and technique at Missouri College while maintaining a private practice.
In 2009 Cheryl made the decision to take a break from massage to homeschool her two daughters. The pull of her life's work was always there and in 2016 she decided to return to massage. To refresh and advance her skills she attended the Northern Virginia School of Massage Therapy. As a recent graduate, Cheryl is reinvigorated and excited to begin sharing her healing work with others.
Cheryl carries a deep respect for those that she works with. Her touch is nurturing, intuitive and intentional and she feels it is a great honor to be invited to accompany clients' on their journeys toward wellness and vitality. She combines the following techniques in a way that is therapeutic and relaxing.
– Relaxation Massage (Swedish)
– Deep Tissue
– Passive Joint Movement
– Energy Techniques/ Reiki
– Trigger Point Therapy
– Transformational Breath
As a student of bioenergetics, natural medicine, Native American culture and quantum physics, she continues her personal development and recognizes that there is always more to learn and room for growth. She enjoys the outdoors and spending time with her family and her various "furry children".
Connector.

Therapeutic Massage, 60 minutes

Connector.

Therapeutic Massage, 90 minutes

Connector.

Sports Massage, 60 minutes

Connector.

Sports Massage, 90 minutes
Connector.

Deep Tissue Massage, 60 minutes

Connector.

Deep Tissue Massage, 90 minutes

Connector.

Prenatal Massage, 60 minutes